A long-time customer decided to go through with a full roof replacement on her home in Bluebell, PA.  The existing roof is cedar shingles, which are heavily weathered and unhinged.  The roof is a 2900 sq. ft. project.  We will need to tear off the cedar shingles and replace any broken or rotted rafters.  We will then plywood the roof, cover with water & ice shield and roofing felt.  Finally, the customer chose CertainTeed Landmark Pro Heather Blend, which will protect her home for many years to come and add new life to the aesthetic of the house!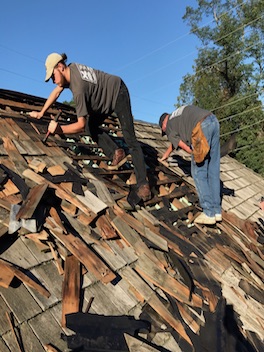 Tearing off cedar shingles and inspecting each individual rafters for wear.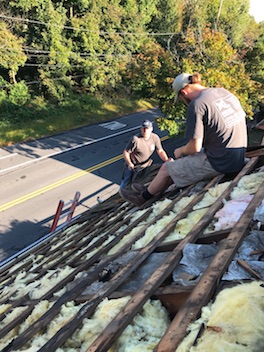 Measuring to fit plywood over insulation and rafters.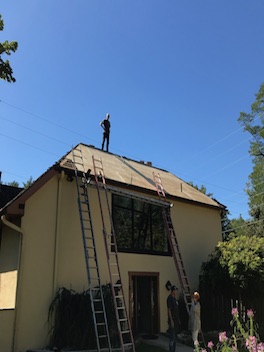 Plywood is installed and now moving onto ice & water shield and roofing felt, which are the layers right under the shingles.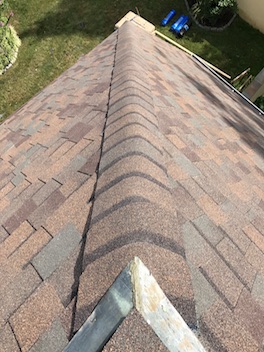 Hip and ridge shingles are carefully lined up and fitted to the ridges of the roof.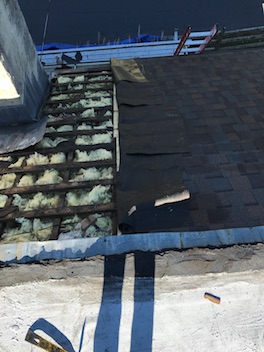 Measuring plywood and shingles to perfectly fit around chimneys and vent collars.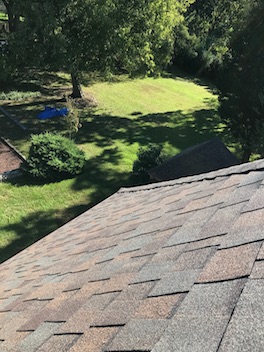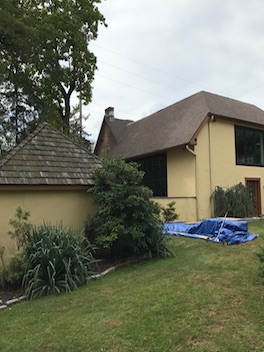 Here's a shot of the shed with the original cedar roof compared to the brand new CertainTeed shingles on the main house.  The shed was also torn off and shingled to match the main house.  The house looks brand new and this roof will stand the test of time.  Another very pleased customer!