Customer had multiple leaks due to a sag in the shingle roof and the ridge.
Two chimneys also needed to be re-flashed.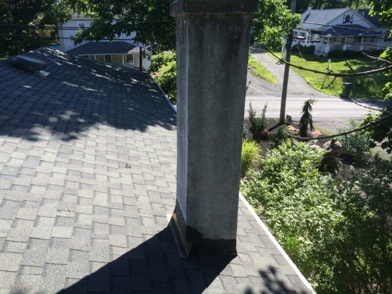 Hard to tell in these pictures but the sag was significant.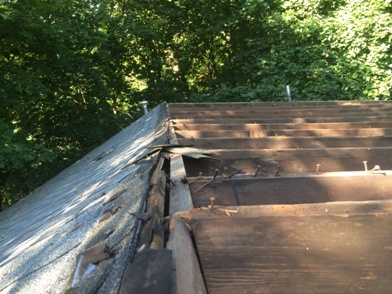 Removed original decking and sistered new rafters to the sagging ones.
Installed new sheathing.
Installed Flintlastic SA roof system to the low pitched area.
Step one….base sheet
Step 2…cap sheet
Installed a Shingle Vent 2 ridge vent system to increase airflow.
Removed the left rear section also where the ridge was sagging and replaced the rafters.
Installed new sheathing and shingled this section.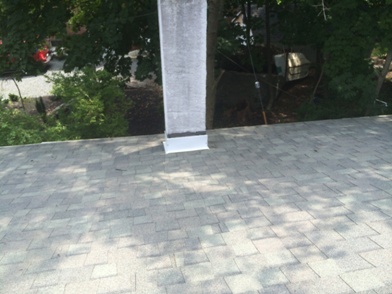 Cut reglets in the chimneys and installed new flashings.