Homeowner called XL Home Improvements in to find out why window was failing and water was damaging the ceiling and walls of a bedroom.
After removing the drywall and carpet the damage was quite extensive. Window had failed due to moisture infiltration. Surrounding framing and sub floor was also damaged.
Had discussions with the homeowners at every turn to keep them informed of additional costs. VERY IMPORTANT PART OF THE PROCESS!!!!
Damage was caused by a roof leak, caused by aluminum capping that was made to big by a siding contractor hired by the home owners years earlier. The capping had pushed up the first course of shingles so water could not drain off the roof. 
Capping 1″ higher than the roof deck. Not Good……!
Cut down the capping and installed Ice & Water Shield to the area. Installed the shingles back to what it should have been.
Window was removed and damaged framing replaced along with rotted sub floor.
All insulation and sheetrock removed from walls and new installed.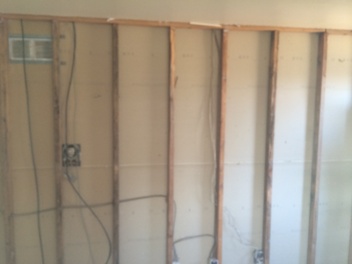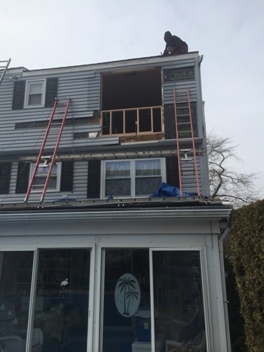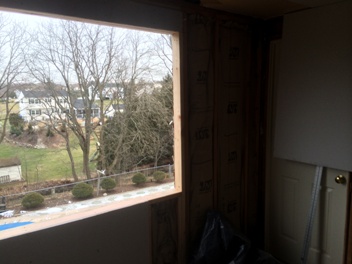 Rotted sub floor that was under the window.
New sheetrock on ceiling as well.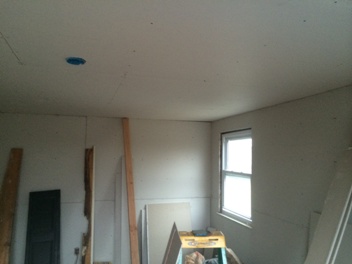 New window, tyvek underlayment, insulation board and siding installed.
Also 6″ Seamless "K" Gutters and 3″X4″ oversized downspouts installed to this entire side to help with water drainage.
Finished up with new crown molding and paint.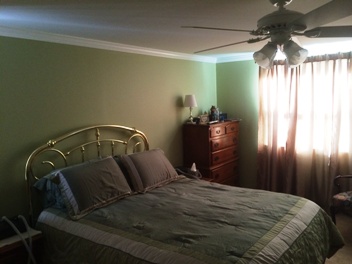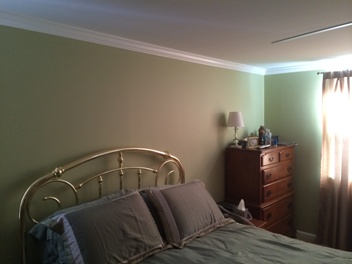 New Ceiling fan installed as well.